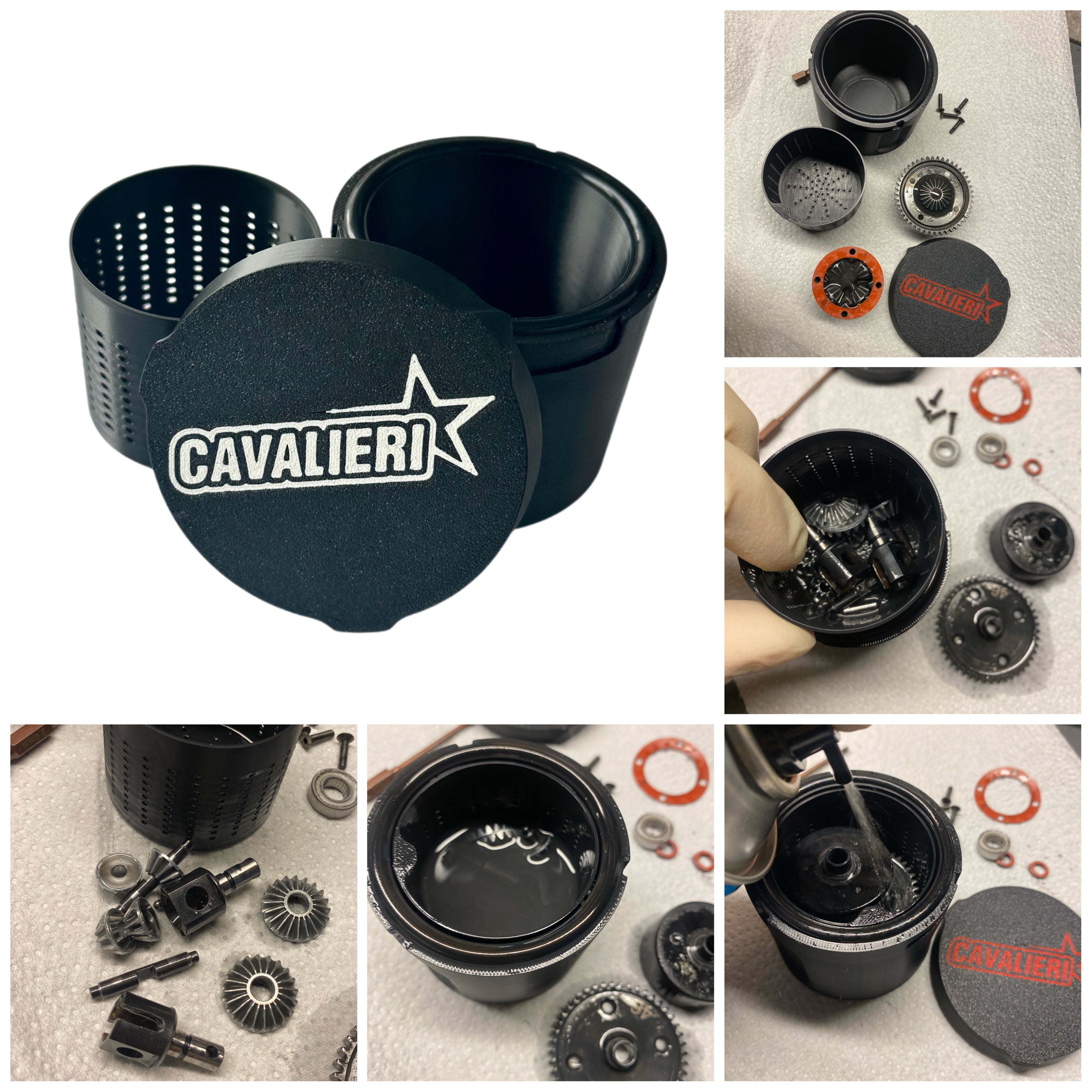 RC Carbon Cavalieri Cleaning Box for Diff´s, Bearing & Screws
---
Made in Germany by RC Carbon Cavalieri
Item no.K99079
With this innovative cleaning tool, specially designed for cleaning differential gears, you can easily put all the parts to be cleaned in the basket. The basket then in the box, fill with detergent and close the lid by means of bayonet closure very simple. Shake a few times, and the components to be cleaned are clean again. You no longer have to search for the parts, because they are all in the basket which you can easily remove.
This set is also ideal for ball bearings or screws.


We recommend brake cleaner.
Never use ACETON!!!